First Trackcross
racing
corvette
cars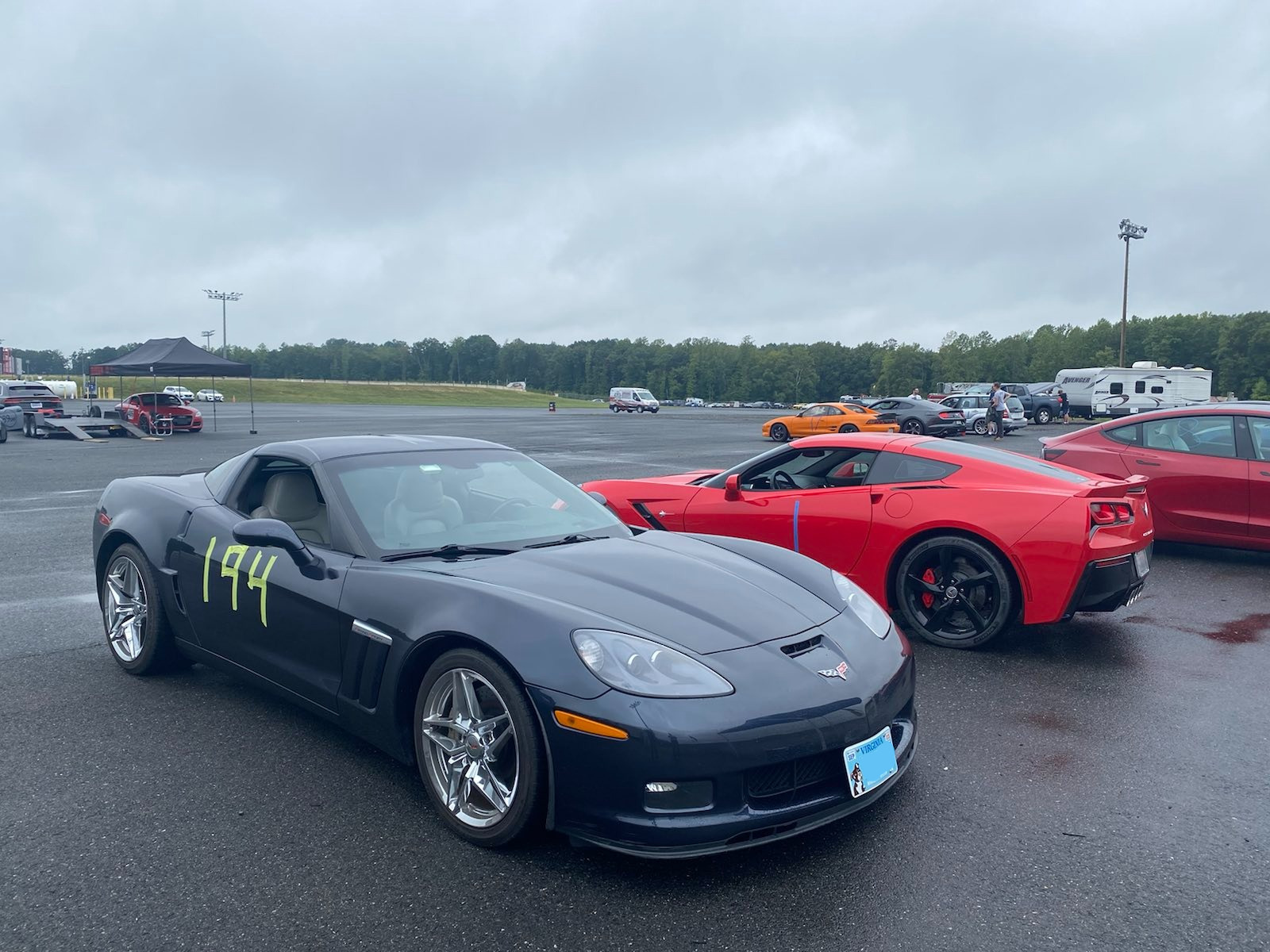 Background
I have a 2013 Corvette Grand Sport. I'm slowly dipping my toes into performance driving. Before this weekend, I have done two autocross events (temporary cone track set up in a parking lot), and one ride along during an HPDE event (High Performance Driver Education, actual road racing around a track).
Trackcross is a stepping stone between these two styles of racing. It's on a real permanent track, but you don't do the whole thing, you're unable to go quite as fast, and it's only one car on the track at a time.
The event was at Dominion Raceway in Virginia. This is a map of the track.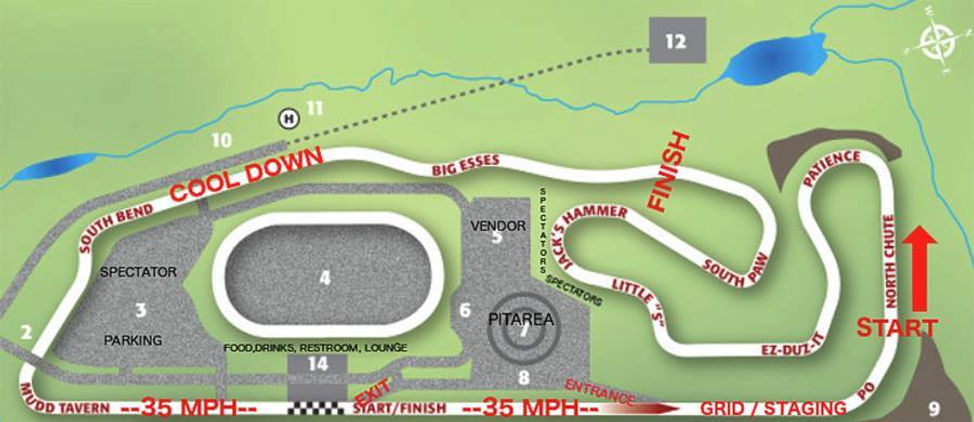 In the morning we drove just the twisty portion of the track, starting where it says "grid/staging" on the map and ending where it says finish. In the afternoon we did the same twisty portion plus the back mostly-straight-away, but with a cone chicane at the beginning of it to prevent us from going too fast. The finish line in the afternoon was just after the Mudd Tavern turn on the map.
Videos
This is my fastest run from the morning. Not great, but also my first time on a proper real track. Link (30MB video, large if using mobile data).
Here is an afternoon run, perhaps my best. I did the morning section 3-5 seconds better. At the end of the back straight away I hit roughly 105 MPH. Link (60MB video, large if using mobile data)